Seat Selection
On our website, passengers can select and book seats during their booking not later than 36 hours prior to departure.
To use this service, you need to enter your Customer Profile and press the "Seat Assignment" button:

Then you need to select your flight and your preferred seats on the seat map. Press the "Payment" button: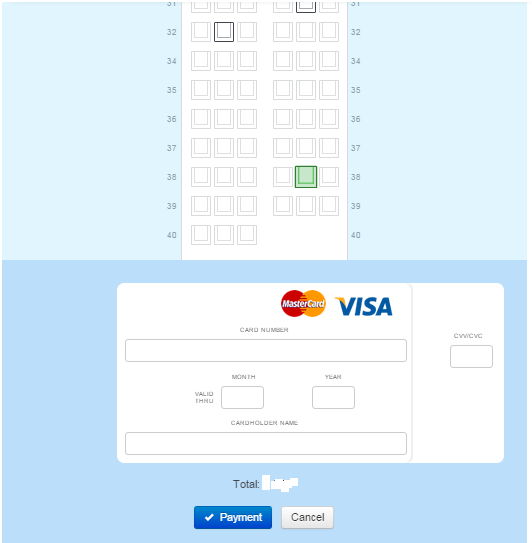 Please note that airlines may change your reserved seats due to change of aircraft or other operational or security reasons.