With our All Inclusive Package, you will be able to reduce your service fees and speed up your flight change and refund requests.
You will benefit from this optional service if you are not sure whether you'll be able to fly on the selected dates and suppose you'll have to change your flight date or even request a refund.

The service commences immediately after completing your booking.
All Inclusive Package Advantages:
- Free notifications of your flight delays and cancellations;
- No OneTwoTrip fee for the flight change / refund;
- Prompt processing of your flight change / refund requests (no more than 1 hour);
- 24/7 Customer Support;
- A Promo Code to save on your next flight or hotel booking (the Promo Code value is shown on the checkout page).
Example:
Flight
You'll see the All Inclusive Package option: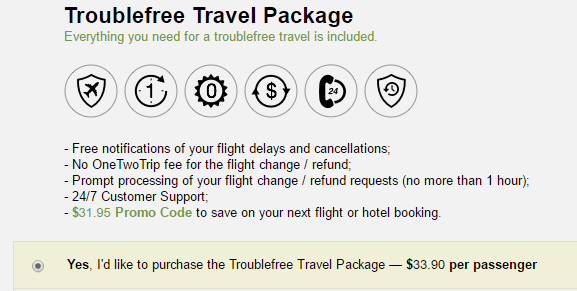 To select the All Inclusive Package, you need to tick the box:

Below you will see the Grand Total including the package price: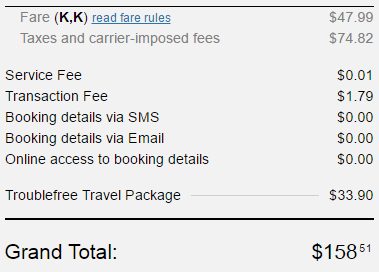 This service is only available on the checkout page; only you can select it. This service cannot be selected after the purchase.